Our Coverage Area
MS, AL, FL Gulf Coast
For most of our manufacturers, Lanico covers the southern part of Mississippi, Alabama, and the Panhandle of Florida as shown in this territory map. While there are certain partners with whom we may extend further north into Alabama, we ask that you contact the manufacturer directly for inquiries in areas not indicated here.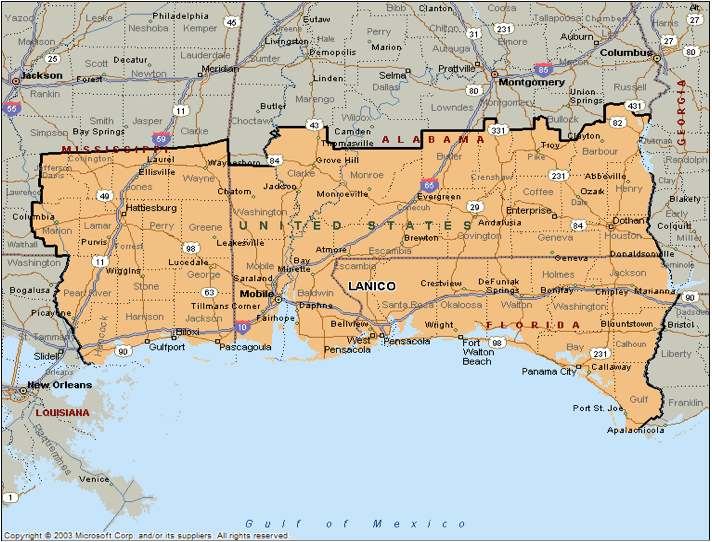 Lanico, Incorporated
Lanico, Inc. is a manufacturer's rep firm, active in the commercial and industrial HVAC trade on the Gulf Coast of Mississippi, Alabama and Northwest Florida. Located in Mobile, AL, and founded in 1987, Lanico remains committed to the task of connecting engineers, contractors and building owners, with our high quality manufacturers, on construction projects in this territory. Through knowledge of the products, and familiarity with their application, we seek to add value, by promoting energy efficiency, longevity of service and simplicity, while always being easy to do business with. Feel free to contact us if we can assist you in making your project a success using one of the products featured herein.